Hotel & Access
Tokyo Dome Hotel is located in downtown Tokyo, right next to the Tokyo Dome stadium. You can go to most well-known places within 30 min by train or Taxi.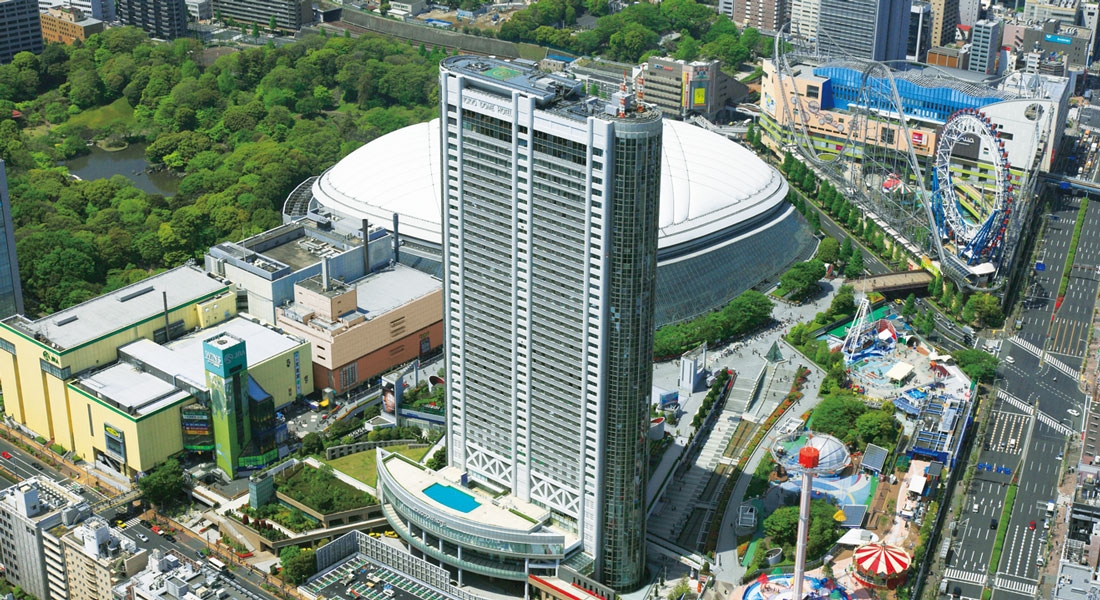 Tokyo Dome Hotel Official Site (tokyodome-hotels.co.jp)
Access to the hotel
Tokyo has two airports, Narita (NRT) and Haneda (HND).
Even though Narita Airport is called Tokyo's gateway, in conjunction with Haneda Airport, it is located in Chiba Prefecture, which is adjacent to Tokyo. The distance from Tokyo Station to Narita Airport is about 70 kilometers (43 miles).
When I arrive in Narita, I usually take the Skyliner airport access train to Nippori station (2600 JPY/ 36 min) and then take a taxi for the last three miles (3200 JPY / 20 min), because it is less traffic and less expensive. Of course, a taxi from Narita Airport is the other option. 23000 JPY flat fare, approximately 1 hour 30 min (depending on traffic), direct access to the Tokyo Dome Hotel. A taxi is the easiest.
Haneda Airport is not as far from Tokyo Station as Narita Airport. The distance from Tokyo Station via highway is only 20 kilometers (12 miles).
When I arrive in Haneda, I usually take a taxi: 8600 JPY flat fare, 30~40 min (depending on traffic), and direct access to the hotel.
Train and taxi services in Tokyo are both safe and reliable.
Yuichiro